The Fit-X Dolphin Massager  will help you ease your stress from anywhere without paying expensive massage fees.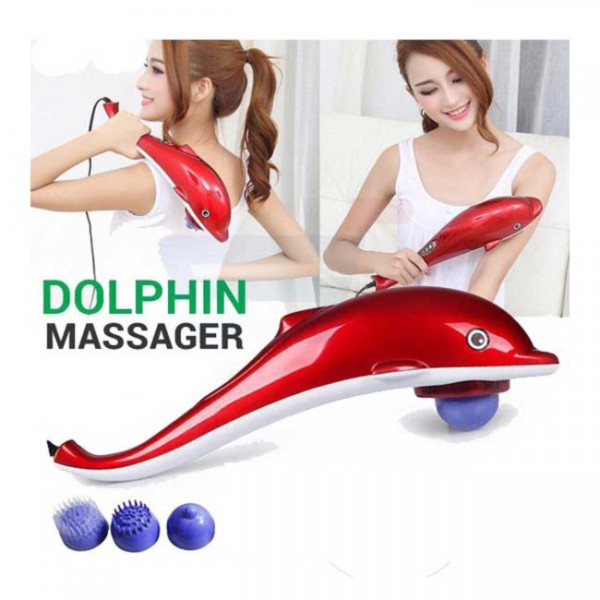 THE FIT-X DOLPHIN MASSAGER COMES WITH EVERYTHING YOU NEED
What Our Customers Are Saying
I love the This Dolphin Massager. The handle is long enough for me to use it on my back and shoulders myself. I ordered one for me and my daughter.
My son said this was the best Christmas gift he's ever received! It is effective at relieving pain and loosening tight muscles. He likes to use it after working out. We recently lent it to a friend who was suffering from back pain. He said it was a God-send!
My shoulder and back muscles are constantly tight and sore from sitting long hours in front of the computer, which is exacerbated by my less than perfect posture. Just 5 to 10 minutes of using this massager loosens up the tight areas greatly.
Most frequent questions and answers
Not only can the Fit-x Dolphin Massager  be used for your neck and lower back, It also fits perfectly for your abdomen, thigh areas, calf and other body areas.The Fit-x Dolphin Massager helps for pain relief and can release stress and  tension.
The Fit-x Dolphin Massager  is very easy to setup. Just plug it to a power source and enjoy your massage.
A Box of the Fit-x Dolphin Massager contains
1 x  Dolphin Massager
3 x Massage Heads
3 xIntensity Levels.
100% Money Back Guarantee
We have so much confidence in the quality of this product and the result its has produced. If you don't see great results within 30 days of using this product, we would give you your money no questions asked.
Happy Customers Nationwide
The Fit-x Dolphin Massager delivers nationwide  and every purchase comes with a FREE delivery service.
Take amazing photos, send us a picture to get an extra discount or be featured on our Instagram page